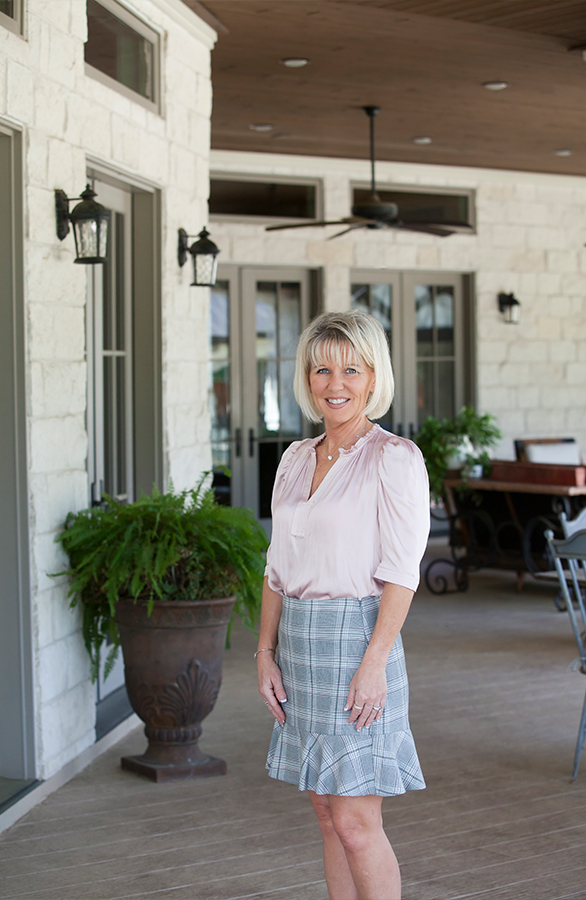 Kathy has been a valued member of the Karapasha Team since 2001. Her love of people and passion for her trade are evident in the positive feedback she gets from her clients.
Kathy happened into real estate after moving to Katy in 2000.
Kathy was Karen's client and had always had a skewed view of realtors. Her perception was altered after spending time with Karen and seeing that being a realtor was not just about the commission but more about the relationships you build with your clients.
Building relationships with clients while providing the best possible information to them is what Kathy does best! Her degrees in Social Work and Psychology have given her the ability to relate to people in the best possible way. Kathy treats her clients like family.
What's most important to Kathy is being sure that she serves her clients by providing her expertise in all aspects of the transaction. Whether buying or selling, Kathy puts the clients' interests first. Her success is evident by her repeat clients and receipt of multiple top producing awards.
A wife and mother of three, juggling a full time career and home life has its challenges.
Kathy's talent and genuine nature have afforded her the best of both worlds. She's great at what she does and it shows!

Kathy's knowledge and experience of the area and current pricing trends was extremely beneficial to our listing and sale. She also was excellent in prioritizing and negotiating offers to put us in the best position for success. Love working with her throughout the years and will no doubt be working with her again in the future. Thanks again for everything!

Bob and Jennifer
Kathy went above and beyond to help us transition from out of state and find the best property to fit our needs. She's extremely knowledgeable and an excellent negotiator. Kathy truly cares about her clients and not just the transaction. She was always available and attentive to our needs and concerns. We will definitely work with Kathy again in the future. Her assistant Stephanie was also very helpful and is also a valuable asset to Real Living.

J.P.