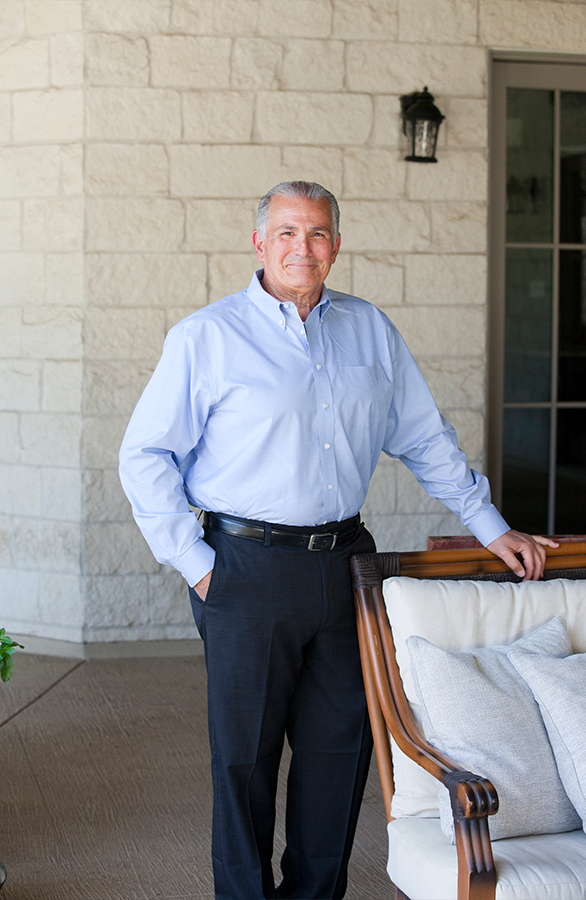 Vince brings an unparalleled level of commitment and passion to every real estate transaction. He is there for his clients from the very first meeting and even beyond closing. He fully understands the stress and concerns that can accompany moving, so he offers constant communication and accessibility to his clients to help reduce their stress and deliver the most pleasurable experience possible.
Vince graduated from Louisiana State University with a degree in Business Administration and Management. He enjoyed a very successful career in the oil and gas industry, holding numerous Senior Management and trading positions across the globe. It was during those 35 years that Vince and his family experienced the relocation lifestyle. This has enabled Vince to gain a special insight and empathy for the details, stresses and concerns of the moving process.
Upon retiring from British Petroleum in 2010, Vince knew that helping others in the buying, selling or renting process was what he wanted to do, and he became a licensed Realtor. As a Realtor, Vince combines all of his life experiences and knowledge with state of the art technology, team collaboration and Real Living's superior marketing materials to deliver a top notch experience for each of his clients.
When Vince is not assisting clients, he enjoys spending time with his wife Toni and their family, traveling, entertaining friends and relaxing at their lake home in Slidell, Louisiana. He is very active in his Church and is always seeking ways to give back to his community.

Vince Matassa goes beyond being a great realtor. He is superb in assisting with inspections, contractors, and everything else house and neighborhood related. After the big freeze , Vince went to the house that we purchased and evaluated and monitored the repairs of the damages. He alerted us of a problem in the process that will be of great savings to us in the future. Vince's knowledge of the neighborhood and business approach make him invaluable in buying a home. Vince is a great realtor and person and we will use and refer him in the future.

R.M.
Vince was amazing at helping us find the most amazing house! He always answered his phone when I would call and answered my questions. I would 100% recommend him.

N.M